Photographers in Perth ⋅
2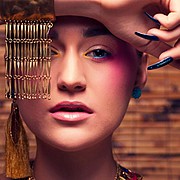 I am freelance commercial photographer with a background in portraiture and fashion as well as a strong technical grounding learnt while completing the Advanced Diploma Of Photography course at Central Institute of Technology Perth. This background and a client list including Barking Gecko Theatre Company, ..
and add details about Kym Illman
Photographers currently located in Perth that can be hired for photography projects. Typical jobs are model books, fashion editorials, advertising campaigns as well as commercial photography projects. Depending on the photographer assignments can also include wedding and ceremony photo shooting and video capturing as well as family oriented services such as baby and children photography.